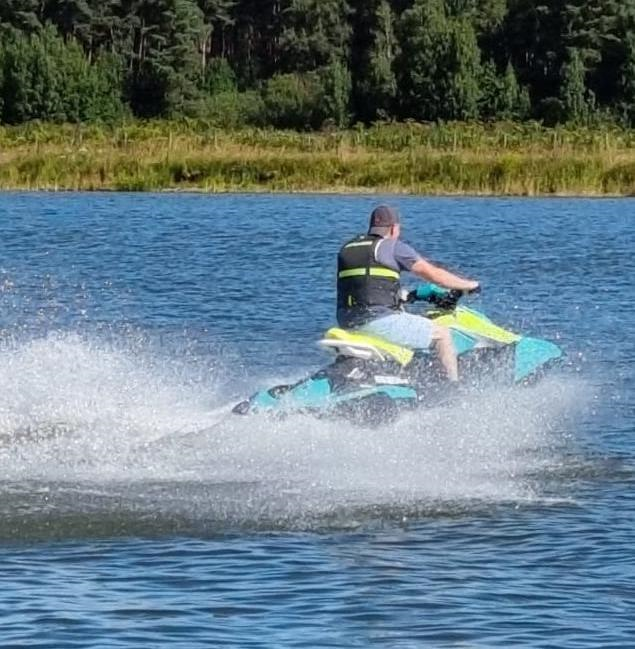 Jet ski
Outdoor activities are a joy, especially in the summertime!
If you want to have an unforgettable experience, come and join us!
Now next to the property "Buras" in the VIESĪTES recreation complex , you can have fun with water motor:
SPARK 2 UP 90zs jet skiing
(fuel included) - 120 €/hour
water skiing - 20 €/hour
single occupancy lap - 20 €/hour
We give detailed instructions.
This holiday will suit both experienced extreme lovers and beginners.
Car parking and a picnic spot will be a pleasant surprise.
Choose an activity to your liking and enjoy a great holiday!
Boats for hire, camping, a sauna with a fireplace room, and fishing are also available.
All types of recreation are available by appointment, contact us anyway you like.