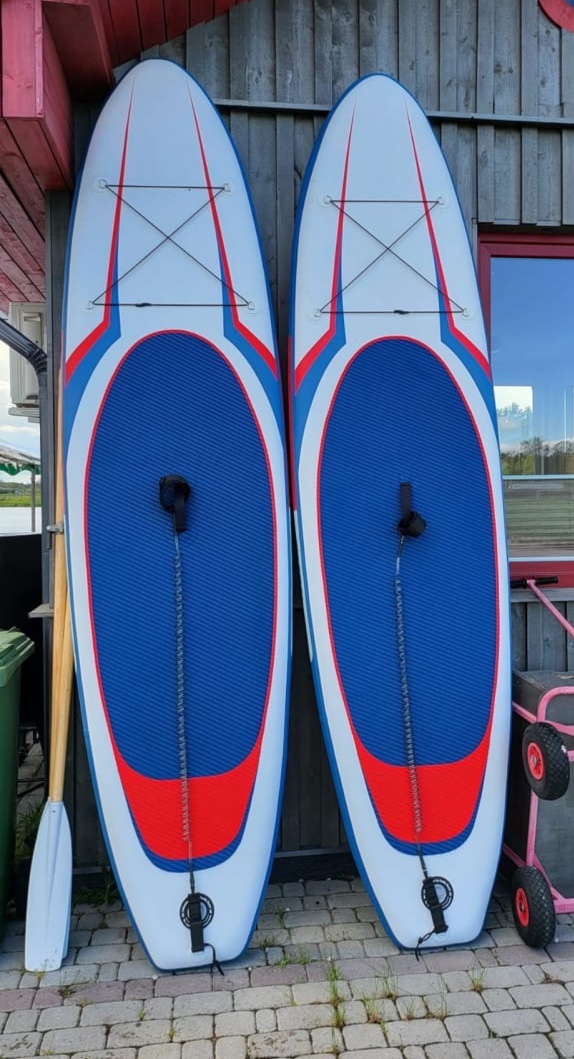 SUP boarding is a great way to have fun and relax. Such active recreation helps to reduce stress, strengthens the abdominal muscles, arms, shoulders and back, trains the vestibular system and generally improves your well-being.
Forget your day-to-day worries - take the opportunity to take a ride through the beautiful countryside! You can either take a ride yourself or invite your partner for an unforgettable romantic ride.
You can rent SUP boards at our complex by arrangement. As we can't get enough of you, we recommend that you book a suitable time in advance. As well as SUP boarding, we can also offer boat hire, camping, outdoor adventures, sauna with a fireplace, and fishing. Contact us in any way you like and choose an activity to suit you!
1 hour - €10
1 day - 20 euros